Gather yee all with weary imaginations, who have adventure in the heart and nothing in the wallet (Note: heart palpitations may be mistaken for fun, love, and any other positive human emotions. Please see your local GP, just to be sure.) After all the overseas travels, the weeks spent away from home, and all the nights out, it's always nice to let your bank account take a breather. Here are a few ideas to have noodlin' in your brain before you fork out some more hard earned capital to pass the time.
Picnic
El classico. Whatever happened to a good old picnic? In any case, one of the greatest joys in life is being able to sit back, relax, and eat food in small enough proportions that it elicits zero guilt to your heart's content. Why stop there with the chill-o-metre? Break out a book or two, feast your eyeballs on some well-written pages, as dogs run around with Frisbees in mouth, and parents mask contempt towards their children for making friends, thus forcing them to make idle chit-chat with other parents similarly forced into this awkward social obligation.
Expand your mind
In the age of the internet, there are endless free online resources to keep you busy by learning useful skills. Duolingo for languages, Khan Academy for everything else, not to mention all the online lecture series' like Yale's Open Psychology, and the countless Youtube tutorials. As renowned entrepreneur and scam artist, Tai Lopez, says, it's all about knah-ledge. So get going with hoarding them fuel units.
Photography walk
Granted, exercise isn't for everyone, or movement, or the outdoors even. If you can stomach it for an hour or so, why not break out your camera and snap a few pics that last more than ten seconds and doesn't include you. There's a challenge. You'll also be able to explore places you're not familiar with, or explore places you are familiar with deeper. Cameras have never been cheaper or more available. Take it a step above the one on your phone with a cheap digital piece, and for those of you willing to go above and beyond, suss out old film cameras on eBay which are also relatively cheap. Fair warning, the film stock might cost you a bit in the long run, but who knows, maybe someone will mistake your camera for a personality and start dating you. #nofilter
Shoot a short film
Passion projects are always great to invest some time into, even better if you don't take it or yourself too seriously. Get a bunch of friends together, come up with dumb ideas, write those dumb ideas out, and then shoot the shit out of it with whatever you can get your hands on. Terrible or not, by the end of this massive endeavour, from storyboarding, writing, acting, sound recording, filming, to editing, you'll have something to show for it. And to enjoy, remember, and cherish.
Sleep
A personal favourite. Requires no selling. Also works to replace meals if you're hella broke.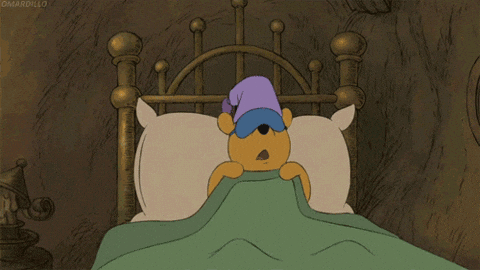 By Garry Lu