Nowadays, furthering your education isn't as easy as the one, two, three step process of high school, university, and then a career. In fact, just deciding where to study after school can be a daunting task, due to the sheer amount of options you probably don't even realise you have. In a way, it's kind of like choosing which smartphone you want to invest that Christmas cash in. University is the iPhone of the education world; the most obvious, most desired, and most popular choice. Sure, it's reliable, and it'll get the job done, but it's also generic. It's supposed to appeal to the masses, so it might not provide you with everything you need out of your education.
Many of us don't even considered alternative study options, just like many of us never even bother overlooking the iPhone and into the world of Android. But here's the thing: Android has so many other options, so many brands and different specifications, that you are sure to find the thing that fits perfectly with your needs. Alternative education, such as private college, is exactly like this: overflowing with so many different options, that one of them might just be better suited to you than the traditional university system.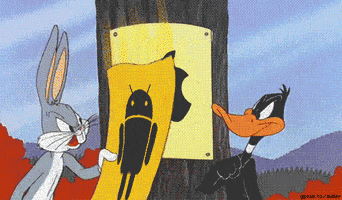 But let's put the bad mobile metaphors aside and just lay down the facts:
Fees
Most education costs money, there's really no escaping that. But if you're concerned that choosing an alternative study path means you won't have access the HECS system, well turn that frown upside down, my friend! FEE-HELP and its vocational twin VET FEE-HELP have been expanded under Study Assist to include many private colleges and learning institutions, so you don't have to worry about paying for your education up front. Just like HECS, you'll only have to start repaying your fees when you're earning a decent wage and are living off more than 2-minute noodles and microwave pizzas.
Employability
If you're keen to dive into your dream career straight after you finish studying, private colleges often have more success as they offer courses that are more closely tailored to your needs, and revolve around practical learning so you gain the one thing every employer craves more than anything: experience. Some colleges even require you to complete an internship or work experience while you study, so when you graduate you'll already have the necessary skills and practical knowledge that many universities can't provide.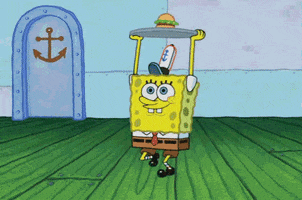 Campuses and Facilities
Sure, plenty of universities have campuses that are old and pretty and look real good in your Instagram shots, but old campuses can sometimes be synonymous with out-of-date facilities. Private colleges are relatively new on the scene, so they opt for the more modern look and feel to their locations, some with new, cutting-edge design that's both beautiful and state-of-the-art. You might not feel like you're at Hogwarts, but a hip, youthful workplace ain't so bad either.
Entry Requirements
Not so happy with how your ATAR result panned out? If you haven't got the mark you wanted, don't feel like you still have to go to university and settle for a campus or course that's second-tier, or one that doesn't help your career aspirations. Most private colleges require lower entry scores, or have alternative pathways built into their course structure. If you didn't get your chance to shine in the Year 12 exams, consider doing a one-year diploma, then moving into the final two years of a degree at the same private college. It's called 'Study Pathways' and it's an awesome way to transition into a degree without missing a beat.

Reputation
In today's job market, university degrees are becoming more and more commonplace, and therefore less and less sought after. Private colleges such as Think Education have strong reputations in Australia because they understand the importance of previous experience and measurable results, which are far more telling than a certificate of completion. Experience is what you will need if you want to get your foot in the door, and private colleges are the ones who will help hold the door ajar.
Early Entry Programs
If you're looking to get ahead of the pack, many private colleges have Early Entry Programs, which offer course places before ATARs are even announced. Think Education's Early Entry Program is taking applications now if you're keen to take the stress out of waiting, and have your education done and dusted before everyone else. Think Education has eight leading colleges across Australia that offer university-equivalent qualifications, either on-campus or online. Most of their courses involve relevant work experience and practical ways of learning; that's why Think have had tonnes of success with their students landing jobs straight after graduating. Plus, they have a diverse range of specified courses that bypass a lot of the unnecessary learning you have to do in a university degree, in some really cool areas too, like 3D animation and design, beauty therapy, natural medicine or interior design.
So, isn't it time to look beyond the iPhone, and start considering all of your options before you choose where you want to further your education? You never know, if you do a bit of research, you might be able to find something out there that can give you exactly what you need.
There are plenty of high quality ways to educate yourself, don't always assume the obvious choice is the right one.